This is your ultimate guide on how to experience Luxury Car Rental in Miami without getting ripped off! So, you're planning to take Miami by storm and want to do it in style? You've landed in the perfect spot. We're about to dive into everything you need to know to make your Miami trip unforgettable—and keep your wallet happy.
In this guide, we'll cover everything from the allure of Miami's high-end lifestyle to the nitty-gritty of costs. We'll even throw in some insider tips to make sure you get the most bang for your buck. So buckle up, because this is going to be a ride to remember!
The Allure of Miami
Why Miami?
Miami is more than just a city—it's the dream, my friend. We're talking about jaw-dropping beaches, a nightlife that's second to none, and a cultural scene that's bursting with life. But let's get real: to truly soak up all that Miami has to offer, you need the right set of wheels. That's where Luxury Car Rental in Miami comes into the picture.
Miami is a city that thrives on glamour and excitement, and nothing screams glamour like a luxury car. So, if you're looking to make the most of your Miami experience, a luxury car is pretty much a non-negotiable. Trust me, cruising down the streets of Miami in a high-end vehicle is an experience you don't want to miss.
The Miami Lifestyle
Think high-end shopping at Bal Harbour and dining at restaurants that are Instagram-famous. Now, picture yourself pulling up to these places in a sleek, luxury car. Yeah, that's the Miami lifestyle we're talking about. But it's not just about the most exotic car rental miami has; it's about the experience it brings. Imagine the valet's expression when you hand over the keys to your rented Lamborghini or the looks you'll get as you cruise down Ocean Drive. That's the kind of unforgettable experience that luxury car rental miami can offer.
How a Luxury Car Fits into the Miami Scene
You're an entrepreneur, a go-getter, someone who understands the power of making a killer first impression. Arriving in a luxury car isn't just a style statement; it's practically a Miami tradition. Whether you're in town for a business deal or some well-deserved leisure, Luxury Car Rental in Miami is the icing on the cake of your trip.
And let's not forget the practical side of things. Miami is spread out, which means you'll need a car to get around. Why settle for a run-of-the-mill rental when you can cruise in comfort and style? Plus, in a city where appearances matter, showing up in a luxury car can open doors—both literally and figuratively.
What Defines a Luxury Car?
Luxury vs. Standard Cars
So what sets a luxury car apart from your average, everyday vehicle? Well, it's not just about leather seats and a smooth ride—though those are definitely perks. Luxury cars offer an unparalleled level of comfort, performance, and technological advancements. Think heated seats, top-of-the-line sound systems, and even massage features. Yes, you read that right—some luxury cars can actually give you a massage while you drive.
But it's not just about what's on the inside of exotic car. Luxury cars are designed to turn heads. With sleek exteriors and a range of customization options, these exotic cars are basically rolling works of art. So if you're looking to make a statement, Prestige Luxury Rentals in Miami is the way to go.
Popular Luxury Car Brands
When it comes to Luxury Car Rental in Miami, you've got options—lots of them. We're talking Ferrari, Lamborghini, Rolls Royce, Bentley, and the list goes on. Each brand offers its own unique blend of style, performance, and luxury features. So whether you're a speed demon looking for a car that can hit zero to sixty in the blink of an eye, or more of a comfort connoisseur interested in a smooth and relaxing ride, there's a luxury rental car out there for you.
And let's not forget about the prestige that comes with these brands. Driving a Ferrari or a Rolls Royce isn't just about the car; it's about the status and the lifestyle it represents. So go ahead, pick an exotic car or a brand that resonates with you and enjoy the ride.
Luxury Car Models Available in Miami
Now, let's get down to specifics. In Miami, you'll find a wide range of luxury car models to choose from. Want to go classic? How about a Bentley Continental? Looking for something more sporty? A Lamborghini Huracan might be more your speed. Or maybe you're in the mood for something elegant and understated, like a Mercedes-Benz S-Class.
The point is, Luxury Car Rental in Miami offers something for everyone. And the best part? You're not locked into a long-term commitment. You can switch it up and rent luxury cars every day if you want, giving you the freedom to experience a range of luxury cars during your Miami stay.
For the Thrill-Seeker. Imagine cruising down Miami's coastline with the top down, feeling the wind rush through your hair as the powerful engine of the Ferrari F8 Spider roars beneath you. This car isn't just about speed; it's about the adrenaline rush, the thrill of acceleration, and the sheer joy of driving a machine that responds to your every command. If you're someone who lives for the thrill, this sports car is your perfect match.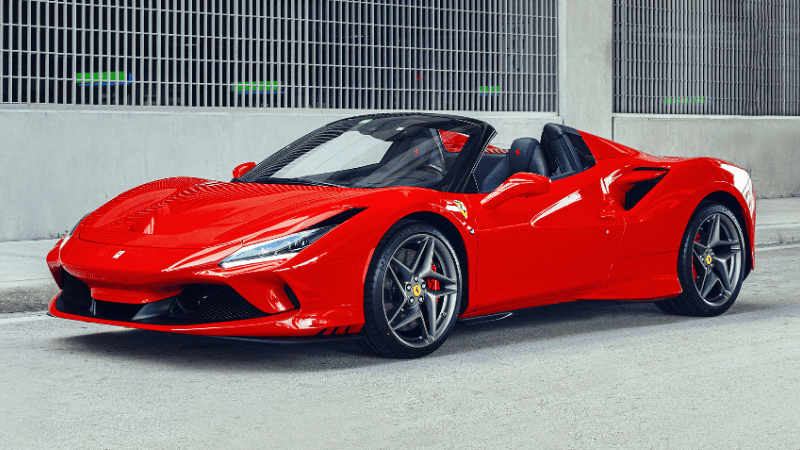 For the Sophisticated Adventurer. Picture yourself navigating through Miami's bustling streets in the sleek and elegant Audi R8 Spyder. Its refined design turns heads, but it's the car's performance and agility that truly stands out. Perfect for those who appreciate the finer things in life but aren't afraid to venture out and explore the unknown.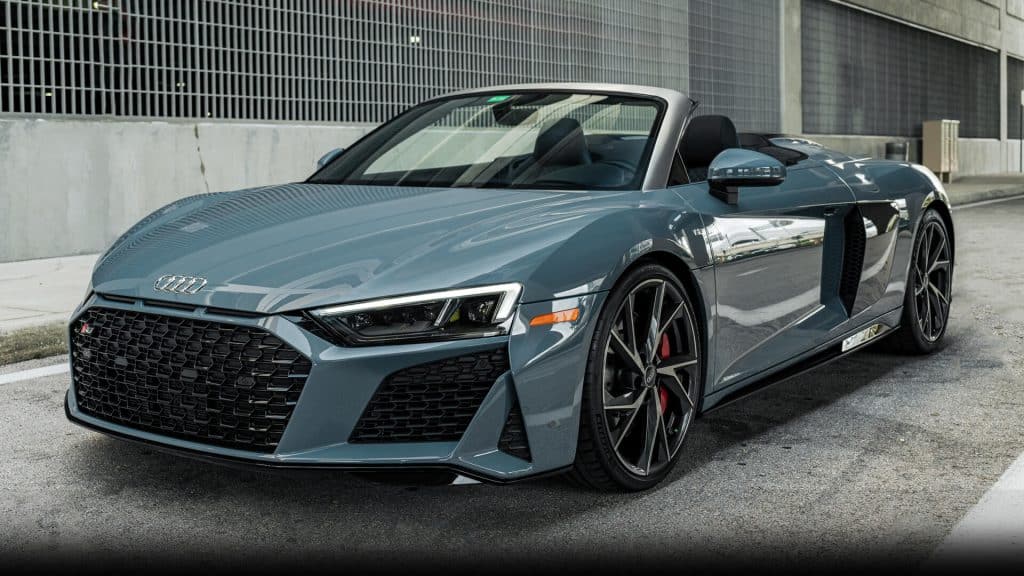 For the Luxury Connoisseur. Envision arriving at Miami's most exclusive events in the Rolls-Royce Cullinan. Every detail of this car screams luxury, from its iconic design to its plush interiors. Driving the Cullinan isn't just about getting from point A to B; it's about making a statement and experiencing luxury in its purest form.
For the Trendsetter. Think about the envious glances you'd get as you pull up to Miami's hottest spots in the Ferrari Portofino M. This car is for those who like to stay ahead of the curve, setting trends rather than following them. Its blend of style and performance makes it the perfect choice for those who want to stand out.
For the Bold and Daring. Picture the awe-struck faces as you make an entrance in the Lamborghini Urus. This isn't just an SUV; it's a statement of boldness and daring. With its aggressive design and unmatched performance, it's perfect for those who believe in living life on their own terms.
For the Showstopper. Imagine the crowd's reaction as you rev the engine of the Lamborghini Huracan Evo Spyder at a red light. This car is for those who love the spotlight, who believe in making an entrance, and who live for the applause. Its powerful performance and striking design ensure that all eyes are on you.
Driving a luxury car in Miami is more than just about the car; it's about the experience, the statement, and the memories you create. Whether you're a thrill-seeker, a trendsetter, or a luxury connoisseur, there's a car that perfectly matches your personality and goals.
Price Range
Alright, let's talk numbers. How much is it going to cost you to live this high-rolling Miami lifestyle? Well, the price range for Luxury Car Rental Miami can vary quite a bit depending on a few factors. You could be looking at anywhere from $600 to $3,000 per day. Yeah, that's a wide range, but stick with me here.
The lower end of the spectrum might get you into a luxury sedan like a BMW 5 Series, while the higher end could put you behind the wheel of a Lamborghini Huracan or a Rolls Royce Phantom. So, the cost really depends on how exotic or extravagant you want to go.
Factors Affecting the Cost
So what's behind these varying costs? A few things actually. First off, the make and model of the car play a huge role. High-end models from brands like Lamborghini and Rolls Royce will naturally cost more than luxury models from brands like BMW or Mercedes-Benz.
Second, the duration of your rental can also affect the price. Most companies offer discounts for longer rental periods. So if you're planning an extended stay in Miami, you might be able to snag a better rate.
Hidden Costs to Watch Out For
Now, before you go ahead and book that dream car, let's talk about some of the hidden costs you should be aware of. We're talking about things like insurance, deposits, and any additional fees for extra services like a chauffeur or premium pick-up and drop-off locations.
Insurance is a big one. Most luxury car rental companies in Miami will require you to have a certain level of coverage, and this can sometimes add a significant amount to your total cost. Deposits are another thing to keep in mind. These can range from a few hundred to several thousand dollars, depending on the car and the car rental company.
Is It Expensive to Rent a Car in Miami?
Comparing Prices with Other Cities
So you might be wondering, "Is Luxury Car Rental Miami more expensive than in other cities?" Well, the answer is a bit of a mixed bag. If you compare Miami to other major U.S. cities like New York or Los Angeles, you'll find that the prices are somewhat comparable. However, Miami does offer a unique advantage: the experience.
Let's be real, cruising down Miami's Ocean Drive in a luxury car is a one-of-a-kind experience that you won't get in many other places. So while the prices might be in the same ballpark, the value you get in terms of the ultimate driving experience is unparalleled.
Value for Money
When it comes to Luxury Car Rental Miami, it's not just about the cost; it's about what you're getting for that money. We're talking top-of-the-line exotic vehicles here, impeccable service, and the freedom to explore one of the most exciting cities in the world on your terms.
Plus, let's not forget the intangibles like the thrill of driving a high-performance vehicle, the status that comes with it, and the doors it can open for you (both literally and metaphorically). So when you look at it from a value perspective, renting a luxury or exotic car in Miami is totally worth it.
Seasonal Price Fluctuations
One more thing to keep in mind is the timing of your trip. Miami is a hot tourist destination, and prices for everything, including luxury car rentals, can fluctuate based on the season. High season, which includes periods like Spring Break, Christmas, and New Year's, can see a spike in prices. On the flip side, you might find some great deals during the off-season.
So if you have some flexibility in your travel plans, you might want to consider timing your trip to take advantage of these seasonal price fluctuations. It's all about playing it smart and getting the most bang for your buck.
Payment and Insurance
Payment Options
So you've picked out your dream exotic car rental and you're ready to hit the Miami Beach streets. But wait, how are you going to pay for this ride? Most Luxury Car Rental companies in Miami offer a variety of payment options for your convenience. Credit cards are generally the most commonly accepted form of payment, and some places might even require it for the security deposit.
But don't worry, many companies also accept debit cards and some even take digital wallets like Apple Pay or Google Pay. Just make sure to check the payment options in advance so you're not caught off guard.
Insurance Requirements
Alright, let's talk insurance. It's not the most exciting topic, but it's crucial when you're renting a luxury car. Most luxury rental car companies will require you to have some form of insurance, either through your own provider or purchased through them. Types of insurance you might need include a Collision Damage Waiver (CDW) and Liability Insurance.
Some high-end models might even require additional coverage, so it's always a good idea to check the insurance requirements beforehand. Trust me, the last thing you want is to show up and find out you're not adequately covered.
Deposits and Additional Fees
Before you speed off into the Miami Beach sunset, let's talk about deposits and additional fees. Most luxury car rental companies will require a security deposit, which can range from a few hundred to several thousand dollars, depending on the car and the rental car, company.
And then there are additional fees to consider. Need a car seat for the little one? That's extra. Want to add a second driver to the rental agreement? Yep, that might cost you too. The point is, always read the fine print and ask questions so you know exactly what you're getting into.
Is It a Good Idea to Rent a Luxury Car in Miami?
Pros of Renting a Luxury Car
So, is Luxury Car Rental in Miami a good idea? Well, let's start with the pros. First off, you're in Miami, one of the most vibrant and exciting cities in the world. Renting a luxury car allows you to experience the city in a way that few other things can. You get to see Miami through a different lens, one that's tinted with luxury and excitement.
Secondly, the convenience factor cannot be overstated. Miami is a sprawling city with so much to see and do. Having a luxury car at your disposal gives you the freedom to explore at your own pace, without having to rely on public transportation or expensive cab rides.
Cons to Consider
Now, let's talk about the cons. Miami is known for its traffic, especially during peak tourist season. So if you're not comfortable navigating through busy streets, this could be a downside. Also, parking can be a bit of a hassle, especially in popular areas like South Beach.
Another thing to consider is the cost. While we've established that you get a lot of bang for your buck with Prestige Luxury Rentals, luxury car rental in Miami is still an investment. Make sure it fits within your budget, especially when you add in the cost of fuel, parking, and any potential additional fees.
Customer Testimonials
Don't just take my word for it; listen to what other customers have to say. Most people who opt for Luxury Car Rental Miami with Prestige Luxury Rentals have nothing but great things to say about their experience. From the thrill of driving a high-performance vehicle to the convenience it offers, you won't regret it.
So, is it a good idea to rent a luxury car in Miami? Based on customer feedback and the sheer experience it offers, the answer is a resounding yes. But like anything, it comes with its own set of pros and cons that you should weigh carefully.